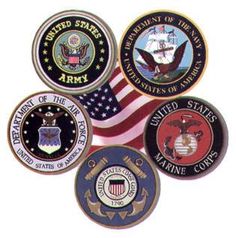 Dwight D. Eisenhower once said of Veterans Day:
"In order to insure proper and widespread observance of this anniversary, all veterans, all veterans' organizations, and the entire citizenry will wish to join hands in the common purpose."
This Veterans Day, Universal Energy would like to take a moment and say "Thank you" to all of our Veterans who have served this country. Not just on this day that has been set apart for recognition, but each and every day, all year long. Because of the men and women who have served this nation, given their time and their lives to protect us, our Freedoms, and that of our Children and their futures, we can still consider ourselves as a great nation to be proud to be a part of.
"As we express our gratitude, we must never forget that the highest appreciation is not to utter words, but to live by them." ~John F. Kennedy
THANK YOU! for the sense of security and peace that you have brought to us and continue to bring as you have watched over us, protecting us as go through our daily lives, and lay down in our comfortable beds to sleep at night.
Universal Energy is proud to be a Veteran-owned company. Many of our employees are either Veterans or have a family member that have served this great Nation. We stand proud with all of our Veteran friends and families.
Best wishes to you all,
Bob McIlvain
Jerry Evans
Sheila Vining
Jennifer Schaudt
Katie Frade